Enjoy A Holistic Approach To Taekwondo Training
Perfect the art of this traditional discipline with the highest quality training in Peoria. Our Taekwondo Classes will help you strike a balance between physical and mental skills and turn your training program into a total body system.
At Creo-Fit, you'll learn discipline and focus at the same time that you build strength and agility.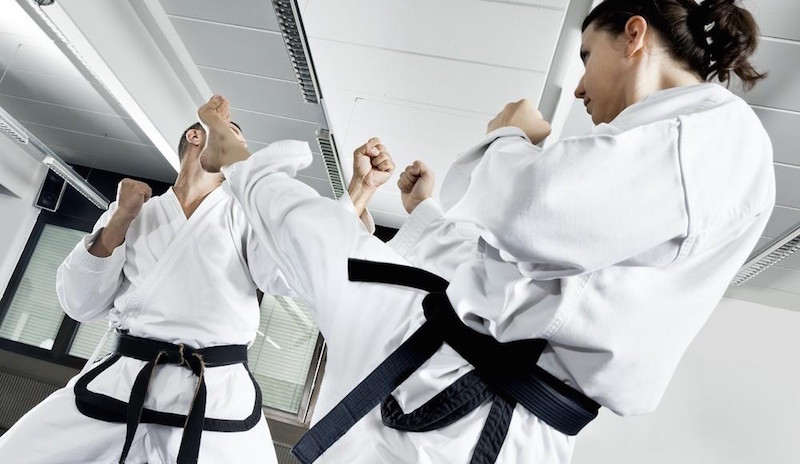 Taekwondo Offers You A Proven Self-Defense System
Practiced by millions across the entire world, Taekwondo has become one of the most reliable self-defense systems known to man. Whether you're preparing for a real world threat or for competition, we have what you're looking for.
With our Taekwondo Classes, you'll improve techniques like:
AND raw physical tools like:
Our Taekwondo Classes Are Perfect For Any Age And Any Experience Level
From Kids who are just starting out to adults looking to sharpen their skills for competition, our Taekwondo classes are perfect for any student in Peoria.
Our program includes a competitive progression system that will encourage you to build your skills one step at a time on the path to a black belt.
Taekwondo Training includes:
Yellow stripe: One month as a white belt; Yellow belt: Two months as a yellow stripe
Green stripe: Two months as a yellow belt; Green belt: Two months as a green stripe
Blue stripe: Two months as a green belt; Blue belt: Four months as a blue stripe
Red stripe: Four months as a blue belt; Red belt: Four months as a red stripe
Black stripe: Four months as a red belt; Recommended Black Belt: Six months as a black stripe
First Dan Black Belt: Six months as a Recommended Black Belt
Second Dan Black Belt: Two years as a First Dan Black Belt
Third Dan Black Belt: Three years as a Second Dan Black Belt
Fourth Dan Black Belt: Four years as a Third Dan Black Belt
Fifth Dan Black Belt: Five years as a Fourth Dan Black Belt
Get Started Today With Our Taekwondo Training In Peoria
Join us today on this incredible journey to learn the art of Taekwondo. We can't wait to show you everything we have to offer at Creo-Fit in Peoria.
To get started, all you have to do is fill out the short form on your screen now. We'll reach out soon to answer all of your questions and get you all set up!