Peoria Self Defense Classes
Stay Safe In Any Situation With Our Self-Defense Classes
If you come face-to-face with danger in the real world, you're not going to have long to react. Are you prepared to defend yourself and your loved ones at a moment's notice?
At Creo-Fit, you can take on the best Self-Defense Training in Peoria and learn how to react and defend against any attack or threat. Our system is based on the principles of Krav Maga, a world-renowned fighting system that teaches everyday men and women how to defend themselves with practical fighting skills.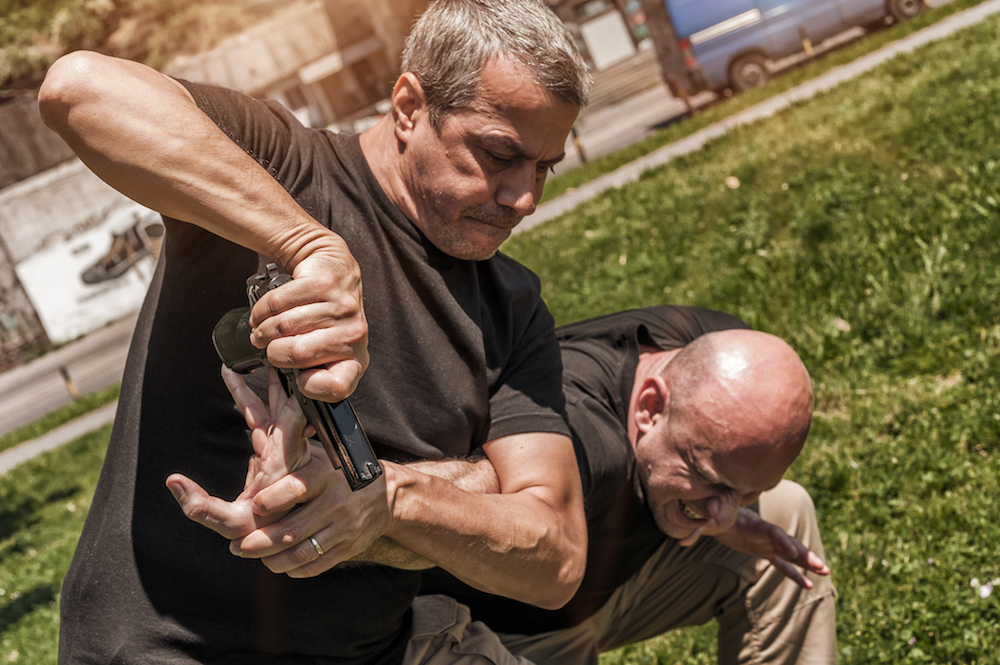 Drop The Drawn-Out Rituals. Learn Practical Self-Defense Today!
Our Self-Defense Classes aren't meant to introduce complicated movements and strategies. Instead, they're designed to help everyday people protect themselves from the very real dangers you could one day face with power and efficiency.
Once used as the official fighting system of the Israeli Defense Forces, Krav Maga has now spread across the world as one the of the most effective self-defense systems for any situation.
Using the methods of Krav Maga, our Self-Defense Classes in Peoria teach you how to:
React at a moment's notice
Disarm an attacker
Strike and block with power
Submit an attacker before anyone gets hurt
Practice With Real World Situations To Be Ready For Real World Situations
We all face a wide range of threats in our lives. No two routines are the same. That's why we aim to cover as many real-world situations as possible in our Self-Defense training.
Whether you're...
Out in a group
Walking home from work
Or facing a home invader
...our Self-Defense training will prepare you for them all.
We are proud to train men and women in Peoria of all ages and experience levels, equipping you with practical, effective strategies.
Join Us Today For The Best Self-Defense Classes In Peoria
Don't wait until it's too late. Learn how to protect yourself today with the best Self-Defense training in town. At Creo-Fit, we take pride in helping you stay safe. Take the first step today.
All you have to do is fill out the short form on your screen to get started or learn more. We'll be happy to answer all of your questions right away!