Master Krav Maga And Tae Kwon Do With Our Kids Martial Arts Classes
Boost your child's confidence today with the best Kids Martial Arts Classes in Peoria. At Creo-Fit, we are proud to offer age-specific kids classes that help students develop essential mental, physical, and social tools that set them up for success in all aspects of life.
Our Kids Martial Arts program offers instruction in both Krav Maga and Taekwondo and also includes extensive bully prevention training for kids of all ages.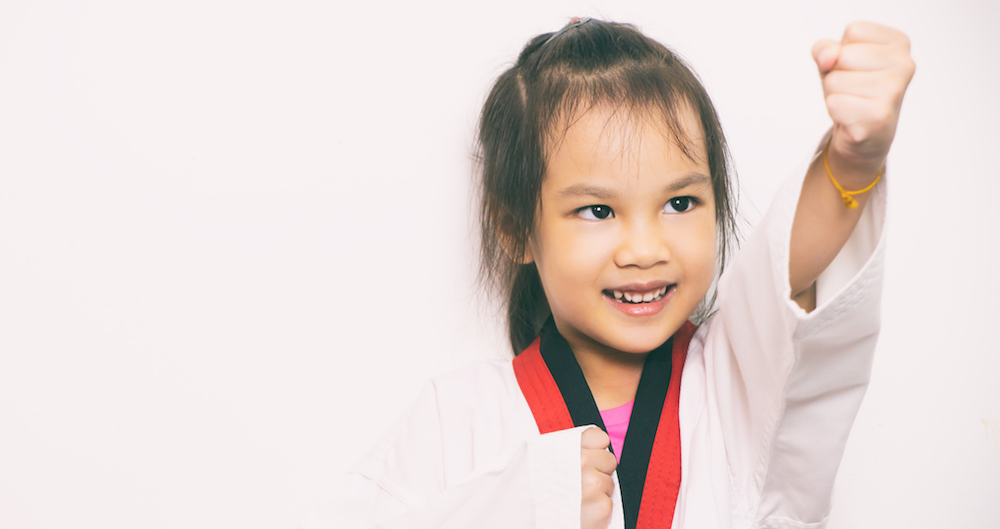 Kids Martial Arts Combines Fitness And Self-Defense
Not only will our Kids Martial Arts classes help your child develop a core set of self-defense skills, they will also instill lifelong habits of physical activity. It's more important than ever for our children to find joy in physical activity and we do just that with high-energy classes that are always changing and always motivating.
Our Kids Martial Arts Training includes:
Krav Maga: Our adoption of this worldwide self-defense system for kids in a safe and structured setting where your child can learn the basics like strikes and holds, while also building strength, flexibility, and discipline. Unlike a lot of Krav Maga classes, our Kids program is free of intimidation and the risk of injury.
Taekwondo: This class offers training for the body and the mind and sets out a clear-cut path toward success for our students. Our belt progressions encourage constant improvement and the sense of accomplishment your child will enjoy is simply irreplaceable.
Bully Prevention: The best way to deter bullies from targeting your child is confidence. We build confidence through accomplishment and self-assurance and each of our kid's programs will set your child up for success so they can enjoy unwavering confidence. We teach violence as an absolute last resort and instead urge communication and conflict resolution.
Give Your Child Skills For A Lifetime
Many sports and hobbies for kids can be fun and enjoyable but how many can say they offer your child a set of skills that last a lifetime? With our Kids Martial Arts classes, your child will learn everything they need to know to build a foundation for success in any path they take.
Beyond just the physical tools Kids Martial Arts can teach, we also focus on character development and how to help your child be a more confident, self-assured individual.
Your child will enjoy:
Boosted self-esteem
Improved respect for others
Discipline in all aspects of life
Attention to detail
AND leadership and teamwork skills
Get Started Today With Peoria Kids Martial Arts
Don't miss out on this incredible opportunity to give your child a vital set of life skills, combined with the best social and physical skills around. Join us today for the best Kids Martial Arts in Peoria.
To get started or to learn more about everything Creo-Fit has to offer, just fill out the short form on your screen. We'll reach out and answer all of your questions and get you started right away!